End-to-end Application
​Development on AWS Cloud
At TIS we provide service to develop Enterprise Application with larger multi user and multi components that can work on large chunks of data and utilise extensive parallel processing, network distributed resources and complex logic. We're well aware that your unique needs require special tools. Therefore your business policies, processes, rules, entities and business requirements are always on our considerations to deliver a "customized" application which helps you improve your business, drive efficiency and streamline your operation and better engage your employees.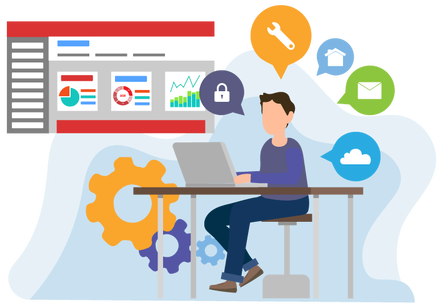 ​Service we offer
⚫ Ready-made application infrastructure : Providing a browser based development environment. No more hassle of installing, setup, ongoing configurations etc.

⚫ Good-looking and rich user interactive applications with responsive on both desktop and mobile devices

⚫ Full stack development

⚫ No more worry to maintain multiple teams to support complex permutations of technology stacks.
​
⚫ ​Simplifying the application development process so that technical business users can work together with professional developers.
" Looking for an application to improve your business? Want to drive efficiency and streamline your operations or better engage your employees? "

​ You're in the right place.