AI-based Product Recommendation for a major Thai Retail Customer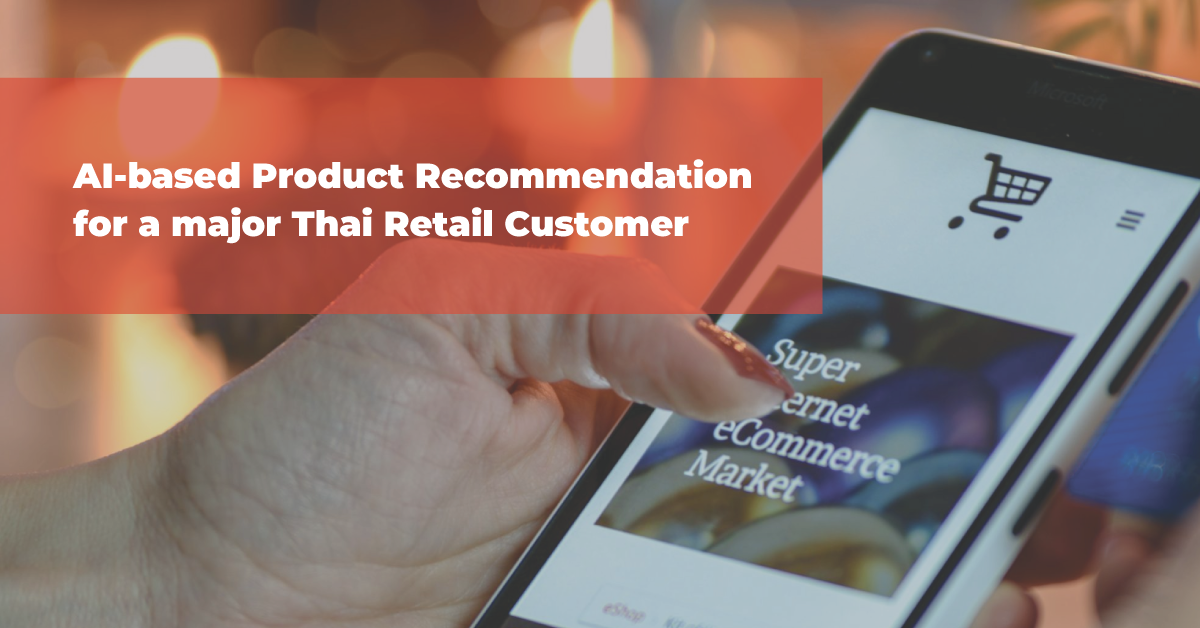 Primarily, the sales channel of the biggest cosmetic direct sales company is from direct sales agents who suggest and recommend products to customers and then order products via the call center. The possibility of sales agent and call center recommendations are probably from gut feeling which may cause them to overlook other products and lose an opportunity to increase revenue.
In that particular company, they definitely have a bunch of data for instance; customers' purchases which are useful to modernize their business by using new technology such as AI and Machine learning in order to create recommender systems and generate personal customers' purchases instead of using gut feeling to suggest products to customers.
The recommender system is an
AI system that recommends various products, services, articles, or social connections to a user based on the user's profile.
Netflix is a good example of the use of recommender systems. The website makes recommendations by comparing the watching and searching habits of similar users as well as by offering movies that share characteristics with films that a user has rated highly. Also, Spotify uses AI and recommendation systems in their popular Discover Weekly playlist. Known as Release Radar, this algorithmically powered tool updates personal playlists on a weekly basis so that users won't miss newly released music by artists they like. Both of Netflix and Spotify recommender systems' theories can easily apply to online shopping because it can help to remember customers' purchase and recommend various of products while they shopping or recommend others in the next purchase
Since TIS is originally expert on technology, we bring r
ecommender systems,a powerful new technology for extracting additional value for a business from its user databases, to help
the cosmetic direct sales company. They can use this system to
benefit users by enabling them to find items they like. Conversely, it helps the business by generating more sales,
reaching customers' needs and satisfactions.
Which AWS Technology did we use to accomplish this & how
​
​
​​